VPS HOSTING PLANS
If you want the control and options of a dedicated server, but with the affordability of shared hosting, then a VPS is for you.
Memory
CPU Power
Storage
Port Speed
Price
1GB
1 core
25GB
100Mbps

£9.99

Buy Now!
2GB
2 cores
50GB
100Mbps

£14.99

Buy Now!
4GB
4 cores
75GB
250Mbps

£24.99

Buy Now!
8GB
6 cores
100GB
500Mbps

£49.99

Buy Now!
16GB
8 cores
200GB
1000Mbps

£79.99

Buy Now!
32GB
10 core
400GB
1000Mbps

£199.99

Buy Now!
64GB
12 cores
800GB
1000Mbps

£399.99

Buy Now!
Hosting Features:
All VPS come with unlimited bandwidth and DDoS protection.

SSD storage
Samsung SSDs make your site data load quickly.

Super-fast network
Each VPS gets a port speed suitable for its size, with Dell servers using 10 Gbps switches linked to a 40 Gbps internet uplink.

Generous memory
Your website's apps will use lightning-fast 3200 Mhz ECC-registered DDR4 memory.
A Powerful and Reliable UK Virtual Private Server

1 Tbps+ Anti-DDoS
Distributed denial of service attacks are only getting more common, so we include our powerful 1 terabit per second anti-DDoS protection for no extra charge.

Unlimited Bandwidth
Your websites and apps will get maximum bandwidth at all times - no throttling, ever. Each hypervisor is connected at 10 Gbps and each switch has redundant 40 Gbps uplinks. There are no limits on traffic.

Windows & Linux support
Freedom to deploy to Windows guests and a range of Linux/Unix-like operating system distros: CentOS, Debian, Fedora, Free BSD, Open BSD and Ubuntu – all in one click. You can install any other OS and software, too.
Service level guarantee
All VPSs are backed by uninterruptible power supplies and a network SLA of 99.99%, giving you reliability and performance you can trust.

Full root access
You're in control! With our unmanaged virtual private servers you get full root access to your server, putting you in complete control.

No contracts
We know that once you've tried our high performance VPS you won't go elsewhere! So we keep things simple: we don't lock you in and you can cancel at any time.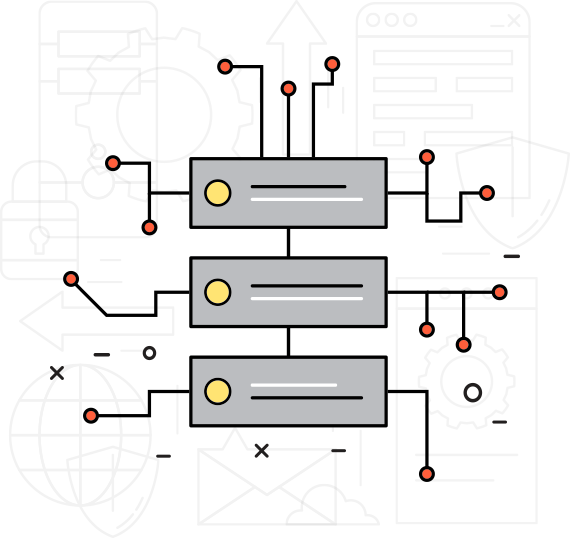 Virtual Private Servers like no other
99.99% power and network SLA
With our VPS you get the reassurance of being backed-up by the UmbHost Support Team, who'll be there for you by live chat or ticket.
They:
Are virtual private server experts with years of experience
Are based in our UK headquarters: we'll never outsource our support
Are genuine, human communicators, with a passion for hosting
Live chat and ticket support is available between 9am and 5.30pm. Out of hours, you can sleep well knowing our 24/7 System and Network Operations Team are constantly monitoring your server.
VPS FAQs
Here you will find some of our most common questions
A virtual private server (VPS) is a way of hosting files and apps in a data centre. Like a dedicated server, it gives you your own resources: processors, memory and storage.
It's different to a dedicated server in that you do not 'own' a specific piece of hardware. Instead, portions of a physical server are allocated to different users. Whatever these other users do, it can't affect your VPS performance. It's an isolated private environment for your own use.
A VPS is different to shared hosting in that you are guaranteed hosting resources and you're free to install any software. You choose these resources when you buy a VPS.
We manage the hardware and network that the VPS uses. We don't manage the security, software or updates on the VPS itself - that will be your responsibility. We'd recommend an Unmanaged VPS if you're confident with server management.
Yes. With any Virtual Private Server you'll be able to host as many sites as capacity will allow. You can partition your VPS to allocate disk space to each site you want to host.
Each VPS comes with one free dedicated IP address. If you need more IP addresses, these can be purchased by contacting our friendly support team.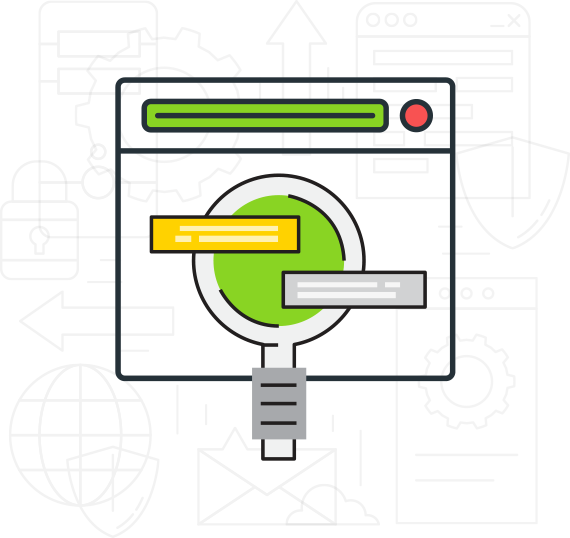 Virtual Private Servers From
£9.99/month