Free Umbraco Community Hosting
Apply for a free UmbOne hosting package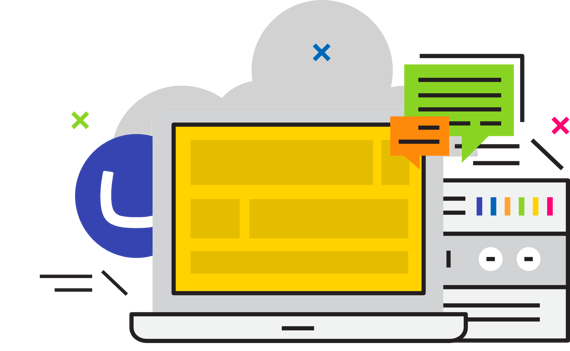 Hosting for Umbraco Community Projects
Get our UmbOne package free of charge
We appreciate all the hardwork the friendly community around Umbraco CMS provide.
Whether it's a blog, how-to's, sample code, packages or just helping and advising on Discord, Slack, Facebook, Twitter or any other social platform, we will provide a hosting package to be used for a Umbraco Community focused initiative.
Who can get a free hosting package?
Umbraco community members who:
Are friendly
Being friendly, helpful and supportive or actively run an Umbraco meetup
Provide free open-source code
Actively maintain packages using the MIT licence or help maintain the Umbraco codebase
Provide posts, documentation & how-to's
Actively participate in the Umbraco documentation, Skrift articles, blog posts etc...
FAQs
No, packages in private repositories are not eligible for the free hosting package.
We will check the history of recent commits in your Open Source package. To approve the request, we need to see that regular commits have been made for the past 3 months or more. The Readme, license.txt, and other non-code commits do not fall under active development.
Please apply with examples of all the ways you have contributed over the last 3 months.
Yes, just as long as you have been actively participating in the community within the last 3 months.
If approved, you will be provided with 1 free UmbOne hosting package.
You may host a non-commercial Umbraco focused blog, use it to develop and test your package or create anything else Umbraco Community focused.
No, developers who are employed to work on a packages are not eligible for the free hosting package.
Your hosting package is valid for 1 year, we extend it annually for every year you remain active within the Umbraco Community.